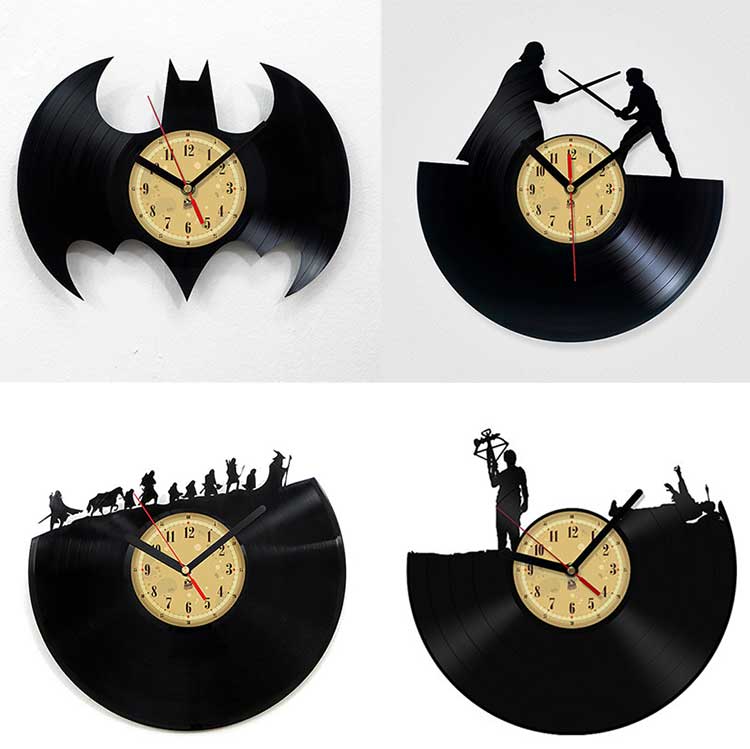 With over 50 different scenes to choose from, I'm sure that you will find at least 2 that would make your sad, empty wall space feel more loved.
We made our clocks from old , used vinyl records.
Thanks to our passion to music we give a new life for used and forgotten vinyl records, we make them functional, beautiful and great looking part of your interior.
Also for all eco-friendly people – the use of vinyl as a useful material reduces the consumption of new raw materials.
Still, music fans should not be afraid – we create our clocks from records that are no longer playable- that's why albums may have some scratches.